Root Deco's Music

ith roots that run deep into the decaying DC club grind, Root Deco made its mark as an eccentric trio embellishing its blues, country and retro-rock covers with psychedelic, Celtic and Eastern flourishes.

Today the influences linger but the music is original. The sound is "decorative roots" or Root Deco. The wry musical vignettes are grounded in hard-won experience and spin the emotional compass from chronic unemployment to the alien agenda.

The propulsion is wailing harp, 6 and 12 string guitars, feedback and low tuned drums.

Listen, dance, or listen and dance. It's all the same to Root Deco.





Root Deco is releasing 3 new singles, Sold My Soul, (Maybe) Someday and We Come In Peace?, to a number of radio stations around the world. Download the first of these singles, offered as a quality MP3 file, for free.

---
DRAGON RINGS A BELL

Maybe Someday
Bluesday
Piper
Shallow Man
I Don't Want to Go to Heaven
What Can I Say
Stretch
Eyes in the Back of My Head
Little Clowns
Sunrise I Travel
Subway To Paradise

---

WE COME IN PEACE

We Come in Peace
Dress for Success
Snow on the Roof
Who Ties Your Shoes for You
Postcard
Never Coming Down
Stone God
Eyes in the Back of My Head (roots version)
Abduction
Passing Fantasy

---

RAIN-STEAM-SPEED

O'Ryan In The Underworld
Stretch 2
Rainbow
Working Class
Find Myself
Alphonso
Rain•Steam•Speed
Arise
Big Parade
Little Black Book
49

---






THIRD WORLD PLANET

IH8
Don't Ask
Beer Band Blues
Mr. Heart of Gold
Question Reality
Pinwheels
I Don't Want to Go to Heaven
January Street
UFO Blues
Fins & Fangs
Snow on the Roof
Red Head Walking*

*Copyright C. Johnson/Library of Congress

---

THIS ISLAND EARTH

Arise
Subway to Paradise
Dressed for Success
Who Ties Your Shoes for You
Big Parade
Eyes in the Back of My Head
Maybe Someday
Stretch
Never Coming Down
Stone God
Little Black Book
Hole in the Sand
Snow on the Roof
Piper
We Come in Peace
Postcard

This CD was a compilation of previously released material,
remixed and remastered by Tim Jones of Stone Premonitions.

---
CRYSTAL POOL


Tough Night
Dead By Morning
Good News Today!
Cool Down
Deserted Cities of the Heart*
Big Parade
What's With You?
S.O.S. (Different Day)
Doctor
Little Black Book
Nightlife
Someday We're Gonna Love Again*

"Deserted Cities of the Heart" (copyright Jack Bruce and Peter Constantine Brown, Warner/Chappell). "Someday We're Gonna Love Again" (copyright Sharon McMahan, Harry Fox Agency)

---

DARK CITY


Dark City
Eyes (in the Back of My Head)
Into the Green
Bluesday
Miss Avarice
Crawl 'fore You Walk
Shallowman
God Help the Working Class
If I Never See You Again
Lawmakers
Memories*
Dress for Success

*Memories (copyright Hugh Colin Hooper)

---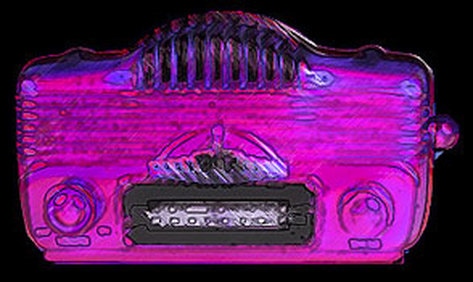 Where to find Root Deco tunes?

Root Deco music is everywhere if you know where to look. Root Deco's CDs are available from CD Baby (www.cdbaby.com) and Amazon.com. You can also purchase individual Root Deco tunes from numerous digital distribution sites, such as: Apple iTunes, Amazon MP3, Google Play, Spotify, YouTube Deezer, Shazam, Beats Music, Rhapsody, iHeartRadio, XboxMusic, Rdio, Tidal, Medianet, Tradebit, MixRadio, eMusic, 24-7, Slacker, Great Indie Music , 7digital, Rata and others.

This Island Earth was not released through a reseller or through a download site. If you are interested in this CD please contact Root Deco directly. This Island Earth is $12 (including shipping).


---